The Bobby Hodge Collection 

24 songs taken from original recordings available on CD. These are songs that were recorded by Bobby Hodge under various labels in Nashville between 1958-1972. 

This is a collector's treasure!!!   Hurry, Limited Supply!!!!

Cost of cd is only $19.95 USD (includes shipping) 

Please allow 5-10 days postal delivery depending on your area.

                                            CD Song Titles:

1) Scarlet Water (known as wine)                                            13) Another Broken Heart (2)

2) Close Up The Honky Tonks                                                  14) So Easy To Love

3) I Can't Fight The World Single Handed                                 15) You Asked For What You Got

4) Bus Drivin' Son Of A One​                                                     16) Sitting On Top Of The World

5) Dark Horse                                                                         17) Don't Call The Law

6) Your Love Passed Away                                                      18) When

7) I Wish That I Could Fall in Love Today                                  19) You've Broke Another Heart

8) You Took Her Off My Hands                                                 20) Impossible To Get You Off My Mind

9) Alligator Man                                                                       21) It's Almost Tomorrow

10) Taxi Cab Driver                                                                  22) Gonna Take My Guitar

11) Great Lakes Dan                                                               23) Sing A Song Of Christmas

12) Another Broken Heart (1)                                                   24) Blue Christmas

Click the Mail Box to send e-mail to Richie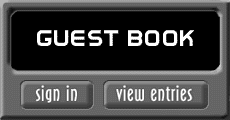 Former Grand Ole Opry &    Nashville Recording Artist

     Bobby Hodge                                                             WELCOME

   Come on in & Look around! 

This site was created by

Richie Hodge,

(Bobby's #3 Son)

<<<<<<<<<<<<<

Be sure to visit

 Richie's web site:

Any use of photos, or any part of this site are prohibited without permission.

Please Sign the Guest Book before you go...Thanks!!!

This page was last updated on: August 23, 2023
"If you are a serious country music lover and collector, Don't miss this one!"

Kjell Horlin, DJ at  MCWC Radio in Sweden

-----------------------------------------------------------------------------------------------------------------------------------------

"Bobby Hodge sings Country Music the way I like, good traditional style.

DJ's who play Traditional Country should take a listen to Bobby Hodge"

Einar Flaatin DJ "Highwayexpressen" and "Indiependant Forum" Radio RMT Norway

TV News Story about Bobby's musical career & his Tampa Nightclub

TV News Story about Bobby & Mary's Thoughbred Horse Racing Career

Dennis Lee Show w/ guest Bobby Hodge at 2005 Florida Strawberry Festival 

Bobby performing on his radio show (WRFA was a 50,000 watt station out of Largo FL) 

Bobby Hodge singing "Cattle Call" and yodeling

Bobby featured on a TV Show

We hope you enjoyed these videos. I uploaded more videos featuring Bobby as well as other videos you may find interesting on my YouTube channel.

 Check them out by clicking 
HERE
.
Be sure to sign the guest book before you go, We would love to know you visited. Thanks for visiting Bobby's site!

Sad News...

 Bobby passed away from congestive heart failure on 12/3/2011. He was 79. He has been placed in a niche at Trinity Memorial Gardens Cemetary in Trinity FL on 12/29/2011. (Photo below)

His son, Richie will keep this site up and running for as long as possible. You can help support this site by purchasing one of Bobby's CDs available below.

Bobby's final resting place at Trinity Memorial Gardens in Trinity FL. (Just north of Tampa)

(Update) Bobby's wife, Mary Hodge passed away 6/22/2019 and was placed with Bobby in his niche.

Now they are together forever in heaven. RIP  (new pics below)

Bobby's music can now be heard worldwide on internet radio stations such as:

Bobby Hodge (1932-2011) was a former Grand Ole Opry and Nashville Recording Artist. He recorded several records under various labels mostly in Nashville from around 1958 - 1972 scoring regional hits as well as some reaching national charts. This CD is a compilation of most all his work during those years and were taken from original recordings. His music ranges from "Honky Tonk" to "Classic Country" to "Rockabilly". As a matter of fact, one track on this CD, "Gonna Take My Guitar" originally recorded on Rebel Records is one of the most sought after records among Rockabilly collectors. 

His recordings feature some of the best studio musicians available at that time including Roy Acuff's Smoky Mountain Boys with Shot Jackson on steel guitar, 'Bashful Brother Oswald' on dobro, Howdy Forrester on fiddle and Melba Montgomery on guitar. The Smoky Mountain Boys also usually backed Bobby up when he appeared on the Grand Ole Opry in the early 60s. Other session musicians include Johnny Gimble (fiddle), Weldon Myrick (steel guitar), Charlie McCoy (harmonica), DJ Fontana (drums), Bobby G Rice (steel guitar), Jimmy Colvard (guitar) to name a few.

Bobby recorded on various labels including Rebel Records, Stop Records, Nashville (Starday), Cuca Records, Golden Ring, Volunteer, Prize Records, Stature and Wizard Records.

Bobby was very popular as he was often on radio and television especially around his stomping grounds in Madison Wisconsin. 

Bobby decided to record his last record and move to Tampa Florida in 1972. "I Wish I Could Fall In Love Today" & "You Took Her Off My Hands" garnered him "Single of the Year" from the Florida Country Music Association.

Although retired from recording Bobby continued to entertain at various shows around Tampa including his own night club. He even headed up his own radio show on a 50,000 watt station out of Largo Fl (WRFA).

Bobby spent the rest of his days doing his other passion, Thoroughbred Horse Racing where he and his wife Mary raced at tracks all over the country for several years.

Bobby has since passed on but his music will live on forever!

© Copyright 2002 - 2023 Richie Hodge Web Design, ALL RIGHTS RESERVED