The Bobby Hodge Collection

      (2 new songs added!) 

24 songs taken from original recordings available on cd. These are songs that were recorded by Bobby Hodge under various labels in Nashville between 1958-1972. 

This is a collector's treasure!!!   Hurry, Limited Supply!!!!

Cost of cd is only $19.95 USD (includes shipping) 

Please allow 5-10 days postal delivery depending on your area.

CD Song Titles:

1) Scarlet Water (known as wine)

2) Close Up The Honky Tonks

3) I Can't Fight The World Single Handed

4) Bus Drivin' Son of a One **

5) Dark Horse

6) Your Love Passed Away

7) I Wish That I Could Fall in Love Today

8) You Took Her Off My Hands

9) Alligator Man

10) Taxi Cab Driver

11) Great Lakes Dan

12) Another Broken Heart (1)**

13) Another Broken Heart (2)**

14) So Easy To Love**

15) You Asked For What You Got**

16) Sitting On Top Of The World**

17) Don't Call The Law** (newly added)

18) When**

19) You've Broke Another Heart**

20) Impossible To Get You Off My Mind

21) It's Almost Tommorrow**

22) Gonna Take My Guitar** (newly added)

23) Sing A Song Of Christmas**

24) Blue Christmas

Click the Mail Box to send e-mail to Richie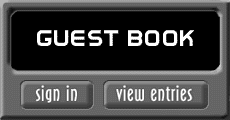 Welcome to Bobby Hodge's                   Web Site

This site was created by

Richie Hodge,

(Bobby's #3 Son)

<<----------

Be sure to visit Richie's  Web Site:

(C) All Rights Reserved. Any use of photos, or any part of this site are prohibited without permission.

Please Sign the Guest Book before you go...Thanks!!!

** Denotes Bobby as the Songwriter

This page was last updated on: February 3, 2017
"If you are a serious country music lover and collector, Don't miss this one!"

Kjell Horlin, DJ at  MCWC Radio in Sweden

-----------------------------------------------------------------------------------------------------------------------------------------

"Bobby Hodge sings Country Music the way I like, good traditional style.

DJ's who play Traditional Country should take a listen to Bobby Hodge"

Einar Flaatin DJ "Highwayexpressen" and "Indiependant Forum" Radio RMT Norway

Bobby has received  a "Lifetime Achievement Award"

Check out this Australian music magazine's article about Bobby written by Shane Hughes.

TV News Story about Bobby's musical career & his Tampa Nightclub

TV News Story about Bobby & Mary's Thoughbred Horse Racing Career

Dennis Lee Show w/ guest Bobby Hodge at 2005 Florida Strawberry Festival 

Bobby performing on his radio show (WRFA was a 50,000 watt station out of Largo FL) 

Bobby Hodge singing "Cattle Call" and yodeling

Bobby featured on a TV Show

We hope you enjoyed these videos. I uploaded more videos featuring Bobby as well as other videos you may find interesting on my YouTube channel.

 Check them out by clicking 
HERE
.
Be sure to sign the guest book before you go, We would love to know you visited. Thanks for visiting Bobby's site!

UPDATE:

 Bobby passed away from congestive heart failure on 12/3/2011. He was 79. He has been placed in a niche at Trinity Memorial Gardens Cemetary in Trinity FL on 12/29/2011. (Photo below)

His son, Richie will keep this site up and running for as long as possible. You can help support this site by purchasing one of Bobby's cds available below.

Bobby's final resting place at Trinity Memorial Gardens in Trinity FL. (Just north of Tampa)

Bobby's music now can be heard worldwide on internet radio stations such as: